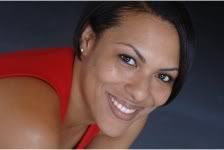 Excellent post today by Rich of
Copywrite
Ink.
"Yesterday, Amy Vernon with Remote Access let Jericho fans know that Universal HD, a cable network owned by NBC Universal, is airing Jericho for two mini-marathons in high definition, starting tonight. One person commented.
A few days ago, CBS launched a viral YouTube video that is aimed at fans more than new viewers. To date, it has received less than 15,000 views, a fraction of what Jericho fans once mustered. Even the positive comments hint at frustration.
"Thank you, CBS, for finally letting us know what the freak is freaking happening."
"All fan campaigns have limits. For evidence, take a look back at the three we turned our attention to last June: The Black Donnellys, Veronica Mars, and, of course, Jericho."
While I'm still being brought up to speed on the viability of the Journeyman campaign, it seems clear that consumers are increasingly prepared to pummel networks for quick cancellation of good shows. Sooner or later, networks might get the message: the old rules are dead. Nowadays, it's better to feed shows on the bubble than let them fade quietly into the night because there is nothing quiet about vested fans and brands can only take so much."