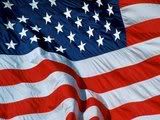 "An example is CBS' show "
Jericho
" that they almost canceled. One of the things that ["Jericho" online support groups] did was organize a Meebo room to discuss how to get CBS to put it back on the air. It's just one of many, many things that Internet users did. So, fast-forward three months or so, and CBS put "Jericho" on the air, and what they did was, they put a lot of video content from the show inside a Meebo room and put that on the CBS site so viewers can keep in touch with the show until the new season's ready and talk with each other."
**** I can't believe they'd have the nerve to mention the lousy Jericho chat. What a mess! I never saw so much porn and people pretending to be other people. Meebo and CBS should be ashamed.****
Send a
Jericho
E-Card to friends and family!
Spoiler
Photos
! Season 2!
Jericho game at
Nutsonline
. Win prizes.