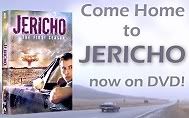 Let the fans do the promoting. That seems to be the mindset of CBS executives when it comes to promoting Jericho.






On July 19, 2007 Nina Tassler spoke at the Television

Critics Association semi-annual summer meeting. CBS executives, including Tassler, said it is up to fans to encourage word of mouth for the show. The network won't provide any specific directions or marketing materials, since that discourages word of mouth and viral marketing.


********





Is there a difference in viral marketing and word of mouth advertising? If so, what is it?




********





"Word of Mouth Marketing" includes viral, blogs, communities, etc." says Andy

Sernovitz

. He adds that "Word of mouth marketing is the big category. Viral marketing is one of the many techniques used to help word of mouth travel (usually by email)."






"Word of mouth is a decaying function" says Seth

Godin

. "A marketer does something and a consumer tells five or ten friends. And that's it. It amplifies the marketing action and then fades, usually quickly."





"Viral marketing, says Godin, "is a compounding function. A marketer does something and then a consumer tells five or ten people. Then then they tell five or ten people. And it repeats. And grows and grows. Like a virus spreading through a population. The marketer doesn't have to actually do anything else."






Jericho fans, then, have used both methods. From blogs to websites to print ads to passing out flyers, brochures, and trying to interest family and friends. They have done exactly what CBS wanted them to do.





What CBS executives and Nina Tassler didn't realize, perhaps, is that fans can get discouraged when no communication is forthcoming from the corporation. Jericho fans will never give up but CBS did offer a partnership which never materialized.






"It never ceases to amaze me that corporations are afraid to integrate communication, whether traditional, viral, or word of mouth," says Richard


Becker

. "Last year, NBC demonstrated how 'Save The Cheerleader, Save The Word' could be infused across all communication, paid, unpaid, viral, and word of




mouth. How many more examples do people need before they understand that powerful messages make one point across all communication streams."





*****************************************************





Yes, CBS, how many more Nuts do you need before you understand this?