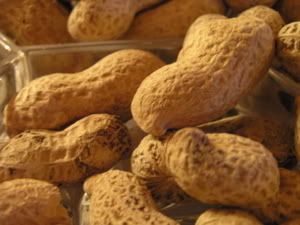 Trothaar/Teresa blogs Jericho at The Jericho
Bulletin
. The Bulletin was one of the first blogs I read after Jericho was cancelled.
What I like best is that Teresa is not afraid to speak her mind about any subject. For example:
"CBS should stop being so cheap and PAY for the marketing and advertising it needs to promote Jericho properly, instead of needling the fans to provide more FREE STUFF for this multi-BILLION-DOLLAR corporation."
Here's Teresa:
1. What attracted you to Jericho?
While my television tastes are quite eclectic, I have a special place in my heart for sci-fi and shows with dark themes. I think this may spawn from the fact that I grew up in the Cold War 80's. I had junior high teachers who, flat-out and frequently, told us kids that we were all going to be killed in a nuclear war and there was nothing we could do about it. Yep.
I actually missed "Jericho" when it first premiered. I saw it for the first time over Thanksgiving break in 2006. I was flipping through the On Demand and saw it. I remembered that I'd wanted to watch it, so I watched one episode. Then I watched all of them, and started watching it on Wednesday nights as well. A new fandom was born for me!
2. When did you start your blog and why?
I started it very shortly after "Jericho" was cancelled, within a couple of days. When I first started watching "Jericho," I searched the Internet for fansites and was dismayed to find very few apart from CBS. I started my blog to connect the "Jericho" fans who I knew were out there. In its early days, it consisted mostly of copy-and-paste's from the CBS boards, JerichoLives and other sources, with some commentary by me, and I linked to every Jericho fansite I came across. Pretty soon, though, there were so many fansites that I couldn't possibly link to all of them anymore. I felt that was quite an accomplishment on the part of "Jericho" fans.
3. What do you consider the main theme of the show to be and why?
Loyalty to family and friends, because if the townspeople of "Jericho" don't stick together, they'll be consumed by the violent world outside their borders.
4. How do you think we can attract new viewers?
Keep doing more of what we're all doing: blogs, fan sites, wearing tee-shirts, talking to people in real life about "Jericho."
5. Who on Jericho would you most like to meet in person?
Lennie James, because I love the Robert Hawkins character. First, there was No. 6, the Prisoner. Then, there was Fox Mulder. Then, there was Jack Bauer. Now comes Robert Hawkins.
7. Anything else you'd like to add about yourself or Jericho?
"I know there are many of you out there who've put me in a genetic classification of someplace between a misanthropic kook and an ungracious dope. Actually, I'm neither...."
Oh, wait a minute. I never said that. Rod Serling was the one who said that. But anyone who has read my blog knows it fits me very well, too. =)
_________________
Everybody reads the Jericho Bulletin!
http://www.jerichobulletin.com