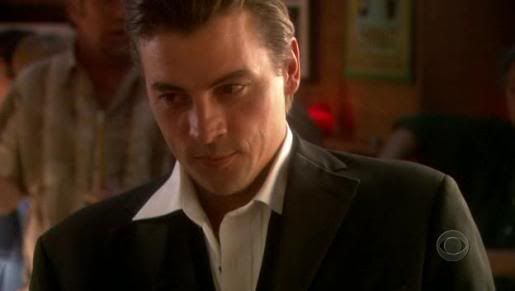 I enjoy all the interviews but this one has a little something that makes it stand out. I hope you find that something too. Thanks k4ist.


1. What attracted you to Jericho?
Well, I'd have to say that the whole premise of the show appealed to me immediately. I'm a BIG LOST fan...and every episode of Jericho I see, I just can't help but say to myself "This show is every bit as good if not BETTER than LOST. Overall, the themes depicted in Jericho draw me right in to the "What would I do in this situation" frame of mind. Jericho makes me THINK...and for a network show, that in itself speaks volumes about it's quality.


2. What is your favorite episode and why?
Ok, if I have to pick one...gotta go with the Finale...it had everything...Action...drama....comic relief...and the hands down best cliff-hanger ending I've seen in like....forever.


3. If I had never watched Jericho what would you say to urge me to watch?
Aside from duct taping you into the chair and fitting you with Malcolm McDowell-esque Eye holding open thingies? LOL....my method of encouraging new viewers has been to find out what interests them in a tv show...then jump them and show them that Jericho offers exactly what they like to see and tons more that they may have no idea that they like to see. Seems to be working...haven't lost a new one on my end yet!
6. Anything else you'd like to add about yourself or Jericho?
I'd just like to take the opportunity afforded here to express Thanks.
Thanks each and every fan out there who has done their part to help make this entire community what it is...we've come together as strangers, and grown into family...maybe slightly dysfunctional at times,lol...but family nonetheless. You guys/gals are the best, hands down!
Our Fan of the Week is terocious.
Congratulations!
I first noticed terocious in the "Passions" thread. He is very friendly and welcoming and loves Jericho. In the past week he has seemed to branch out. I see his comments posted in various places and he can Digg with the best of us. He has also been submitting stories to Digg and I've seen him out on other threads much more often. Thank you terocious!