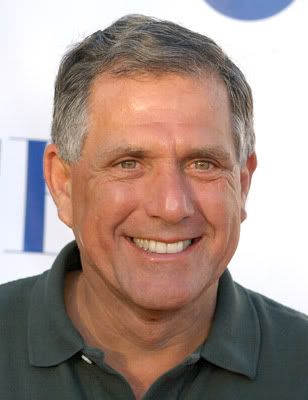 "CBS Corp. Chief Executive Officer Leslie
Moonves
predicted advertising revenue will increase this year and doesn't see signs of a recession in that market.
Moonves said in an interview today in New York that while he's concerned about the economy, he feels ``very good'' about the fundamentals of CBS's business.
CBS, owner of the most-watched U.S. television network, is among the media companies most vulnerable to a recession, because 73 percent of sales come from advertising, Merrill Lynch & Co. analyst Jessica Reif Cohen said yesterday. The network will attract advertisers, Moonves told Bloomberg Television.
``Even during harder times, the network, which is our bread and butter, still remains a very significant place where advertisers go and is almost recession-proof,'' Moonves said.
CBS declined $1.33, or 5.8 percent, to $21.55 at 12:49 p.m. in New York Stock Exchange composite trading. The stock has dropped this week amid a global sell-off of equities.
The Federal Reserve cut its benchmark interest rate by 0.75 percentage point yesterday, the most in 23 years. The S&P 500 fell to a 16-month low after the Fed's emergency reduction failed to convince investors the U.S. will avoid recession.
Morgan Stanley analyst Benjamin Swinburne reduced his estimate for advertising spending growth to 3.2 percent from 5.4 percent today, citing slowing economies.
Broadcasters have also suffered from an 11-week-old strike by TV and movie writers that forced them to air reruns."